The Chrome Dev Channel has recently introduced a revamped home screen that features a search box alongside the top sites. In addition, I noticed that the suggestions offered as you type now became part of the body of the page.
I tried to right click and unsurprisingly, it seems Google has decided to "dogfood" more and more of its browser's chrome.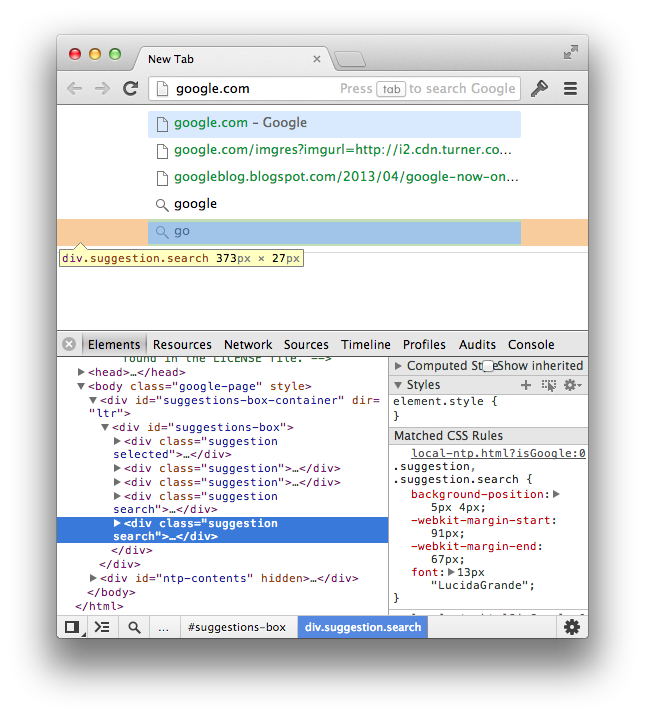 I headed to the Chromium issue tracker to learn more about the change and its implications[1]. I came across some predictable yet very well-formulated concerns over a potential performance degradation. In the process I learned that Chrome provides a chrome://omnibox URI to query the suggestions manually: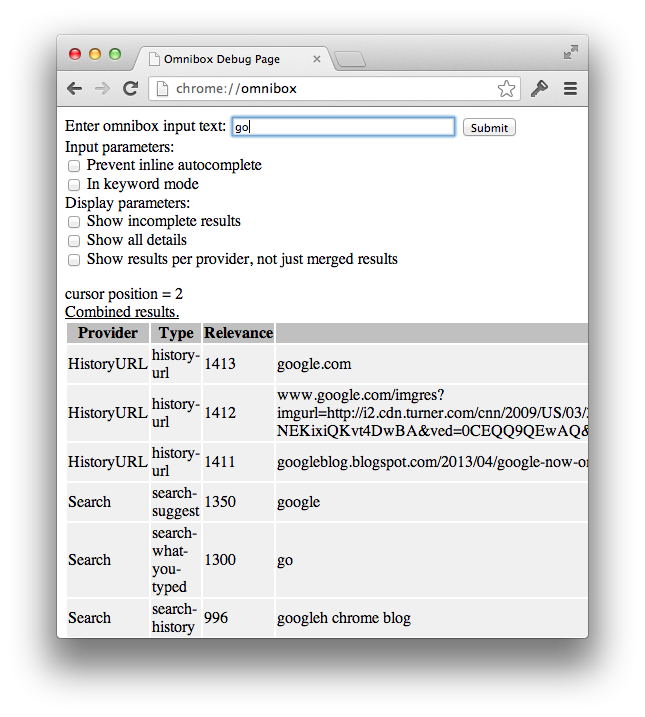 It's not certain whether this change will stay, but I favor the idea of the browser using its own rendering engine for most of the UI, something that Chrome has been doing for its Settings, extensions management and even the print dialog. And maybe this will further extend the hacking surface of its rich extension ecosystem.
[1] Aside from a few links that seemed to be exclusive to Google employees, I still find it amazing that I can in a matter of minutes learn so much about the internals of a project of this caliber.
if ( comments_open() ) { ?> } ?>